This year's typhoon race is hosted by Hongkong, it was also part of the FAI F3F world cup series. The event attracted many pilots with some coming all the way from Europe. We arrived one day early for practice, unfortunately wind slowed down during the 3 race days. Still we had fun climbing up the mountains to the flying sites, spent the time catching up with old and new friends. 4 rounds was completed.
Full results
http://www.hkrcss.org/F3FGroup2/TR2013/TR2013%20Results.html
Below is race diary :
Oct 16 2013 Wed
Reached hotel had dinner with rest of the overseas pilots. Unpacked n charging. Tmr we climb Ma On Shan for practice.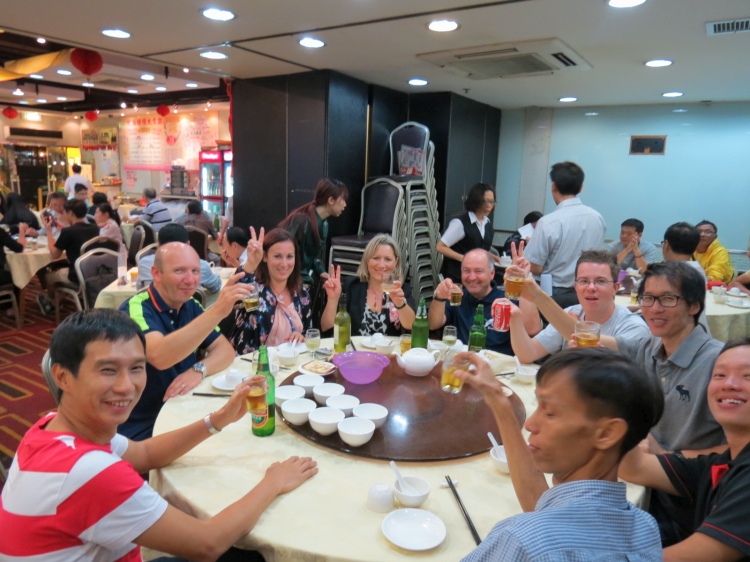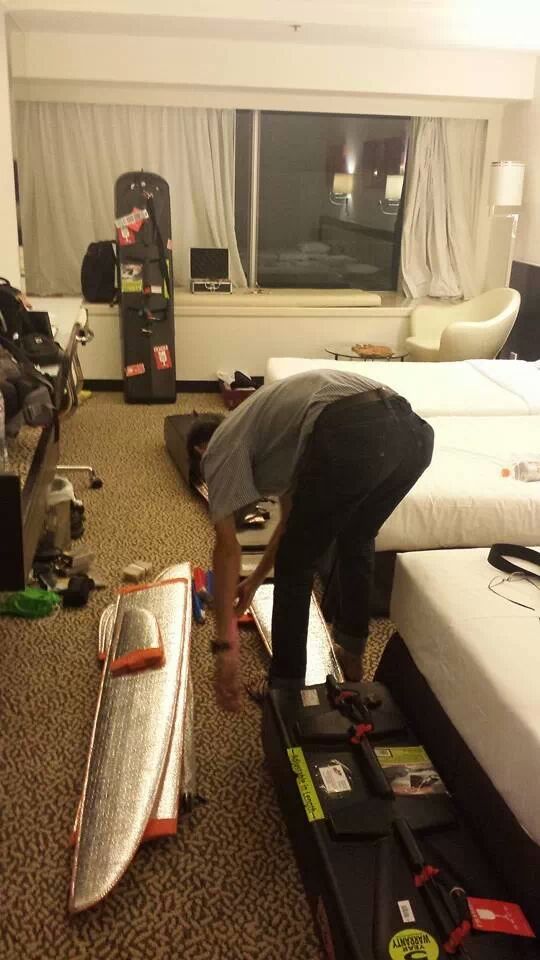 Oct 17 Thursday Practice day.
30mins climb up the mountain was not too bad and we were greeted with 8m/s wind at yesterday's practice. Some minor scratches on landing , and small issue with Vincent's Frsky module, all fixed n ok for today's day 1 of race. Wind forecast is similar condition as yesterday's, dropping over next few days.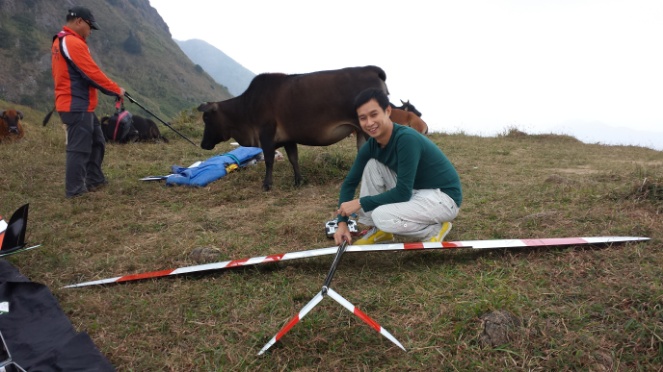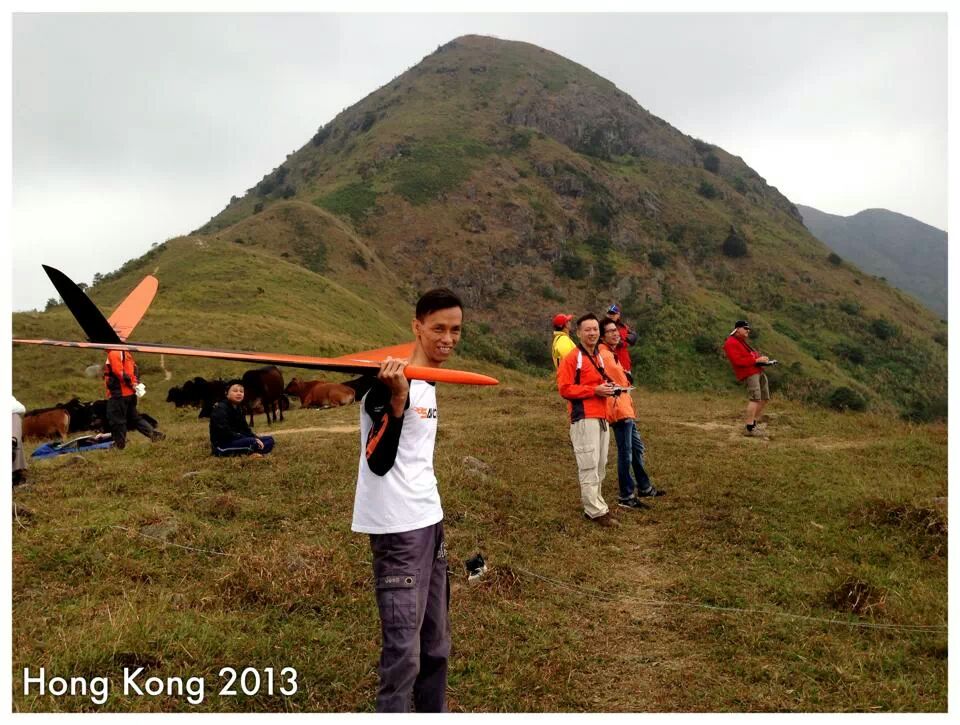 Oct 18 Race day 1
Race day 1 started with strong but horrible cross wind 30-45 degrees. Very little lift resulting very slow times n some stalls. Francis flew a very smooth flight , Vincent had some troubles with his radio installation and lost radio signal with his stinger on the way to land. Luckily he managed to recover it with only a slight broken fuse. Red is his lucky colour.
Wind dropped to below 3ms and we could only finish 1.5 rounds. Spent more time taking photos than flying.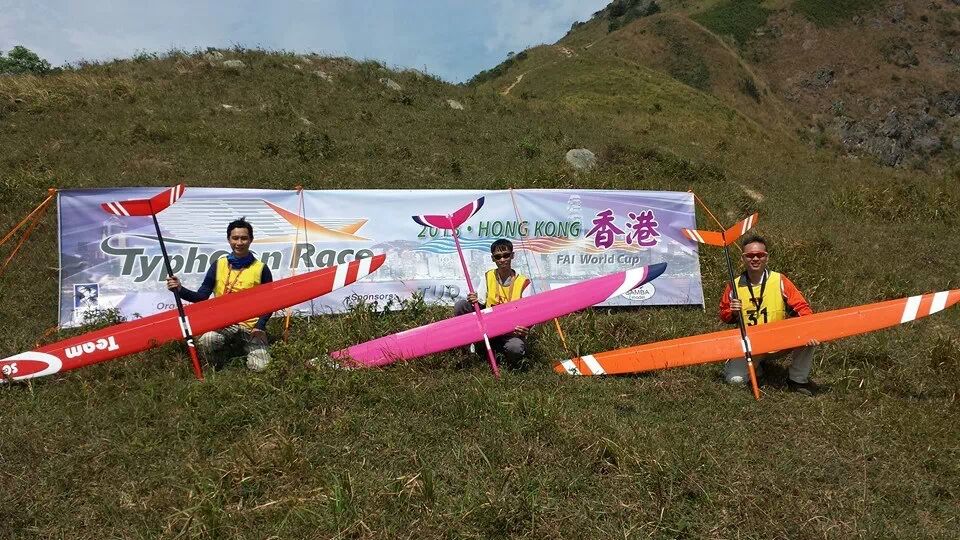 Repairing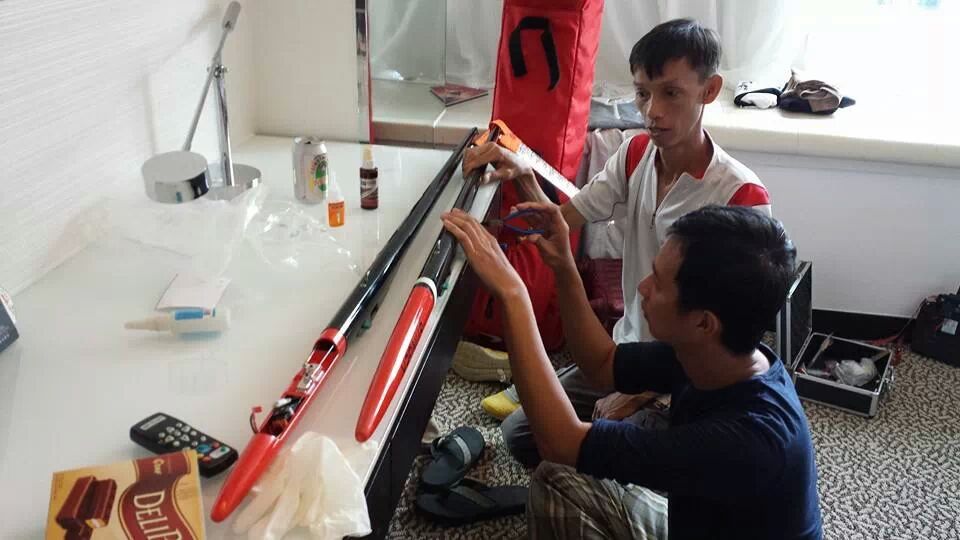 Oct 19 Race day 2
We moved to High junk peak for day 2. 45mins of climbing before we reach the top. Wind speed of ard 4-5ms in the morning before it dropped again to below 3. The typhoon last week sucked up all the wind . We could only finish just another 1round. One Good run for me , narrowly missing out on the fastest speed by 0.04s. However landing was tricky, came in hot and hit a tree on landing. Beer can repair n went up again for another flight.
Hopefully we have enough wind today to finish Rd 4 for a official race.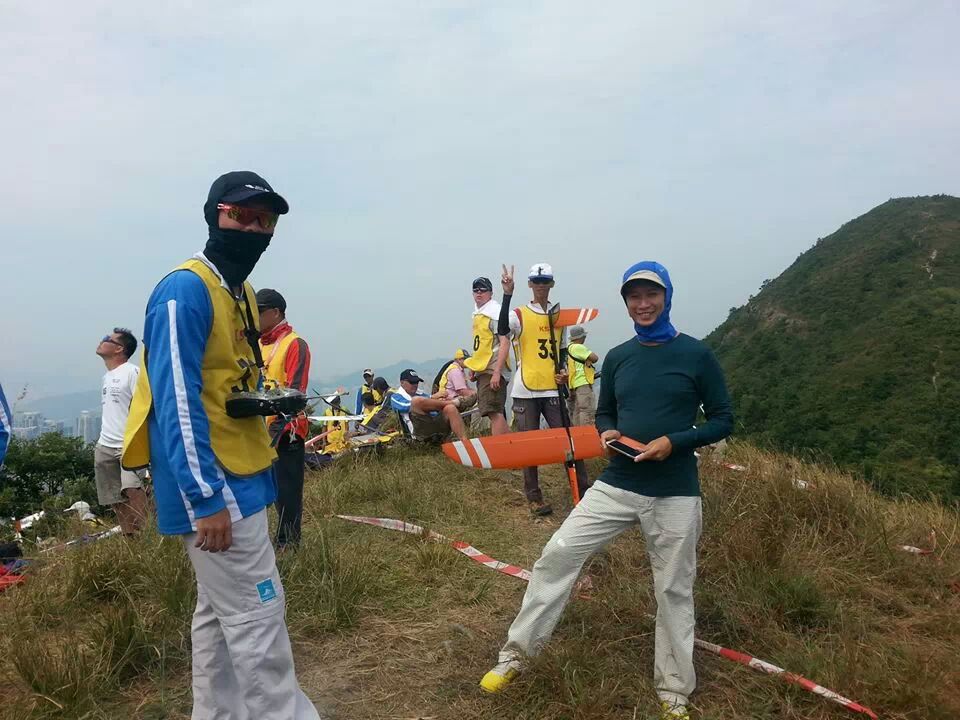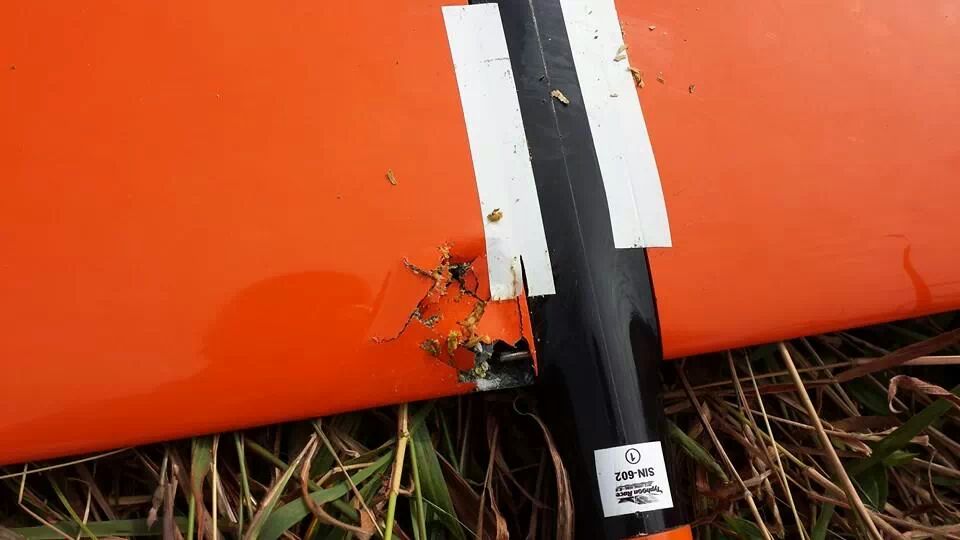 Oct 20 Race day 3
Last day of tr2013 we went back up high junk peak. Similar conditions 3-5ms winds in morning before dying off in the afternoon. Kim tae yeung of Korea flew a blistering 46s with split s style turns to clock the fastest speed of the competition.
we finished a total of 4.8 rounds before the contest director announced its over. Prize giving and banquet in the evening. A very well organised contest just no luck with wind.
*
Final Results TR2013 HK:
IndividualChampion: CHAN, Kenneth
1st Runner up: LANES, Philippe
2nd Runner up: PANG, Yong Wee
Fastest time: KIM, Tae Yeon
TeamChampion: TKO Eagle
1st Runner up: Europe
2nd Runner up: Team Germany
First leg is over, we head over to TW kenting for 2nd leg where we are joined by Frank n Jeff. Practice starts today.